You are here
Error message
User warning
: The following module is missing from the file system:
flowplayer
. For information about how to fix this, see
the documentation page
. in
_drupal_trigger_error_with_delayed_logging()
(line
1143
of
/home2/alliedch/public_html/includes/bootstrap.inc
).
Chuck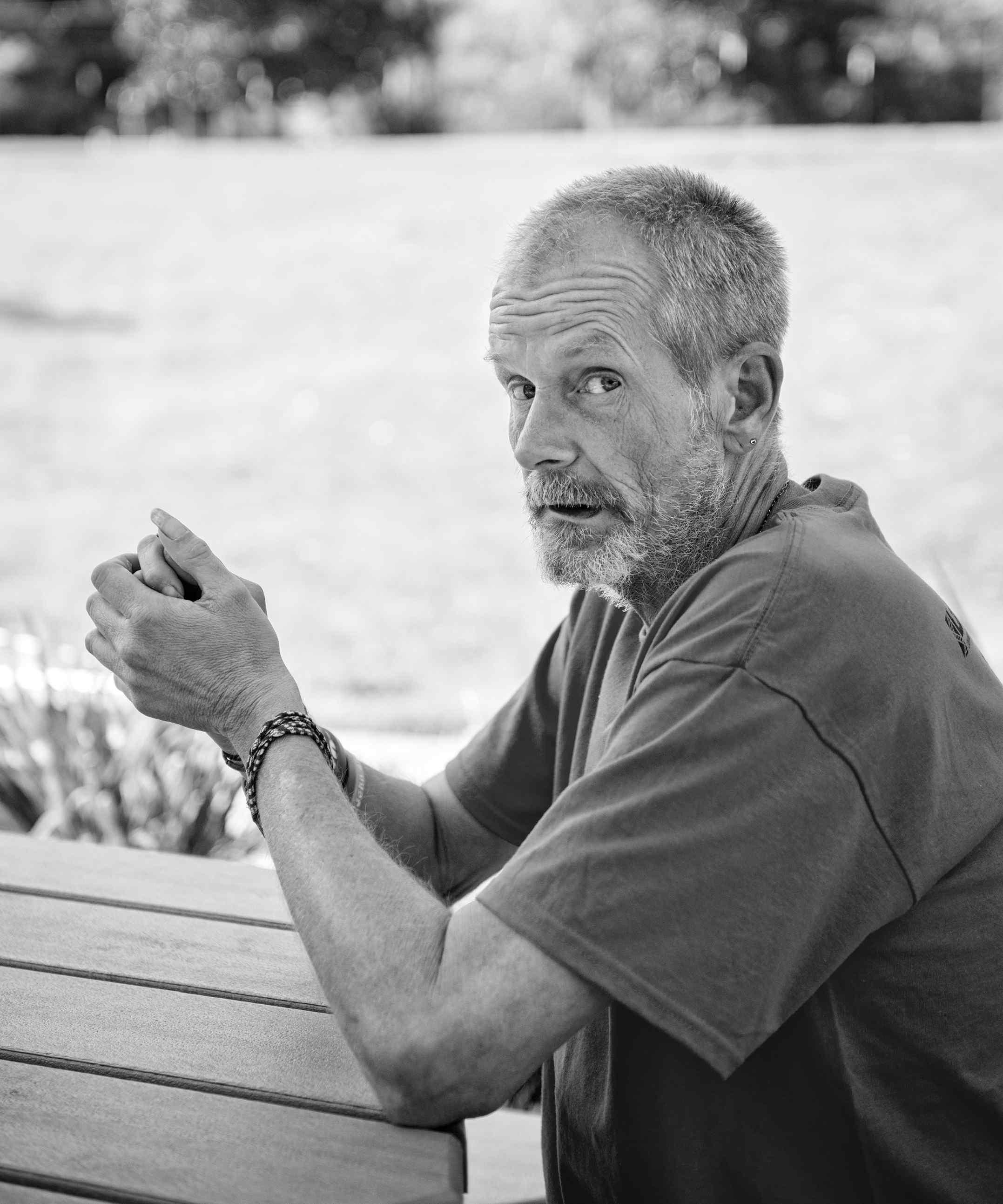 Chuck has a story to tell. Actually, he has a few hundred. Charismatic and extroverted, Chuck talks a mile a minute, sharing the stories of his life, a roller coaster where the ups do not quite balance out with the downs. He has been homeless for a few months here in Burlington, but this isn't the first time he has been homeless. "I lived on the streets of LA for almost eight months in the late 80s," he says. "I wanted to shave, I wanted to sleep, I wanted a bed to sleep in. So I went and got a voucher for one night. I wanted a bed to sleep in. I worked for them going door-to-door asking for money for the homeless. Got some dress clothes, and went all over LA county. I was twenty-three."
Since then, Chuck has held a number of jobs including building homes and working in retail and fast food restaurants. But a severe reaction to an antibiotic sent him to the hospital for two weeks, and he has never fully regained his strength and health. "I can't work. I can't stand up for very long. I can't lift anything heavy." He receives Supplemental Security Income (SSI) but he is concerned that the benefits are smaller than they should be.
Being homeless in Burlington isn't easy, though the help he has received from various governmental and non-profit organizations around town have helped immensely, in particular Allied Churches and its director, Kim Crawford, whom he says "is the best thing that's ever happened to this place." At fifty, he figures he's no longer a young man. He looks back on his life and does have some regrets. "I should have went on through," he says about dropping out of high school in the 10th grade. "I should have went to the military, but I didn't. I was in ROTC training for two and half years at Southern Alamance, air force training." He isn't sure what the future holds for him but he hasn't given up. "They told me I was going to be dead in two weeks. I said you're going to be dealing with me for the next twenty years."
Interviewed by Sara Beth Puckett, 2015. Photographed by Trina Holt, 2015