You are here
Error message
User warning
: The following module is missing from the file system:
flowplayer
. For information about how to fix this, see
the documentation page
. in
_drupal_trigger_error_with_delayed_logging()
(line
1143
of
/home2/alliedch/public_html/includes/bootstrap.inc
).
Parthenia --"Ms. P"
Listen to Parthenia --"Ms. P"'s story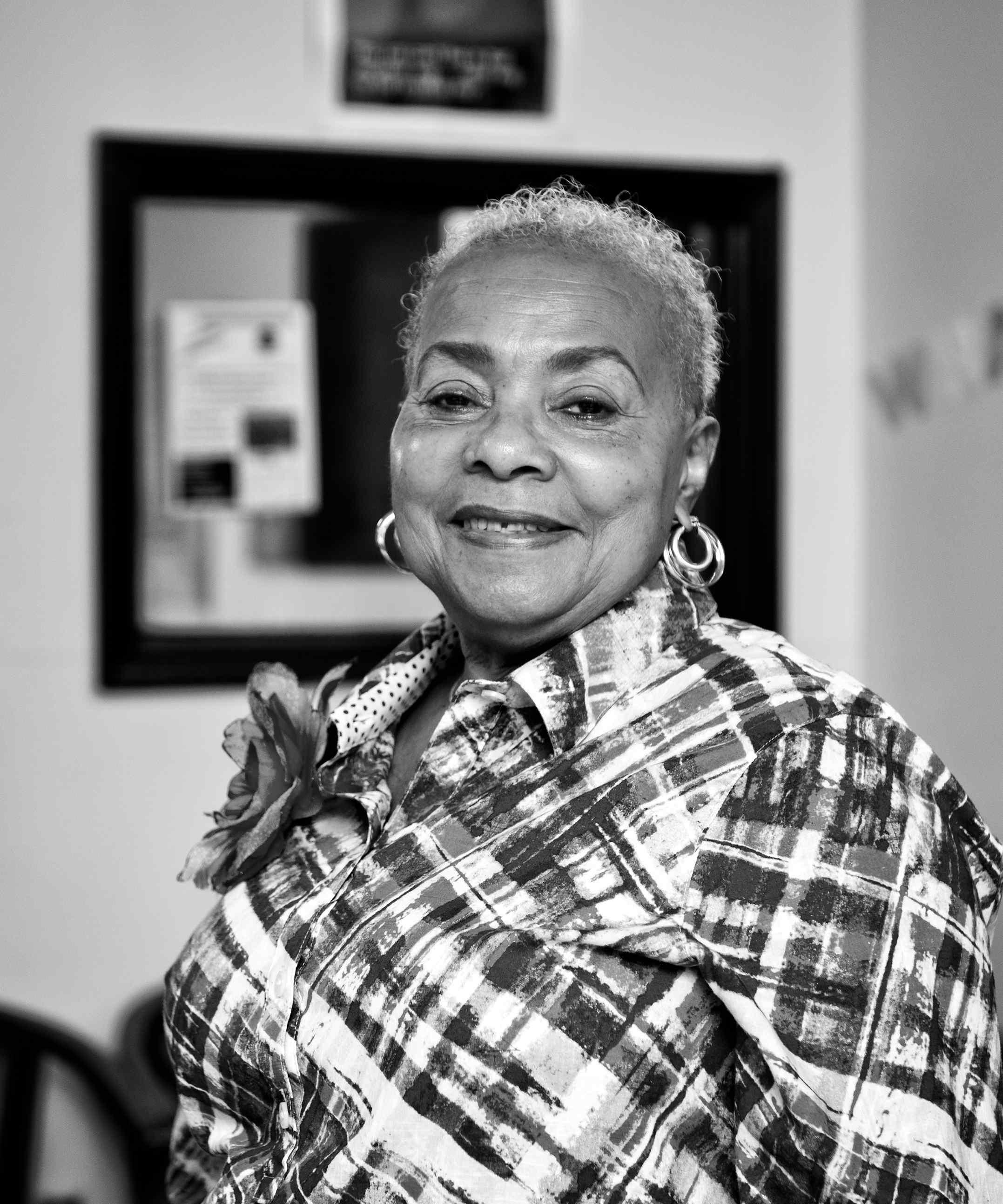 Parthenia wasn't always an aid provider. In fact, it was only when she sat on the other side of the desk in need herself that she found her calling. More than three decades earlier, at the age of 18, Parthenia left Burlington for New York City where she became a sales liquidator and traveled the world. She married and raised four children. Eventually, her mother convinced her to move back home to Burlington. And that's when things began to fall apart. She and her husband divorced and she got sick; so sick the doctors told her she couldn't work. Having used the money from her 401K to buy a house, she soon found herself with no job, no money, no food, and no home.
With the help of Urban Ministries in Greensboro, Ebenezer Church in Burlington, and a host of local, state and national organizations including Alamance County Community Services, the Christian Assistance Network, and the VISTA program, Parthenia got help, got back on her feet, and got better. Soon cleared for work as long as she wasn't standing for long periods of time, she dived back into the workforce with gusto. She quickly earned a reputation as a hard working, empathetic aid provider with personality to spare, and a perennially positive outlook. She wears that positivity on her sleeve…literally, with the flowers that adorn her outfits almost every day.
She is now the Emergency Assistance Coordinator, helping people keep their utilities turned out and avoid eviction. "I am most proud of all the families that I have assisted to prevent them from becoming homeless," she says, "because like i said if they pay their rent and i can assist paying a utility, they can stay in their home."
She is affectionately known as "Ms. P" by everyone who knows her. She says she's slowing down, but it's hard to see any evidence of this. "It may take me a minute to get dragging because I don't move as fast as I used to. But getting up and coming in here, having my people in the Drop In [Center] and the people that come in that I assist? It fulfills me. It's like a light in my heart. It's a pleasure."
Interviewed by Tom Mould, 2013. Photographed by Trina Holt, 2015